N2Growth, in partnership with Stanford Graduate School of Business, has recognized Cheryl Lloyd, UC's vice president of Systemwide Human Resources and Chief Human Resources Officer (CHRO), as a 2021 Top CHRO. Vice President Lloyd joins 40 other Top HR Leaders in companies from around the world who have shown a commitment to their craft by bettering people inside and outside their organizations.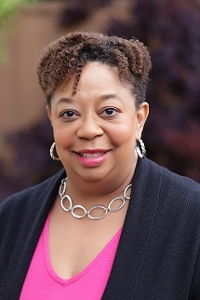 Lloyd took on her current role on August 1, 2021, after serving for two years as interim vice president in addition to her role as UC's chief risk officer.
In announcing Lloyd's appointment, Executive Vice President and Chief Organizational Officer Rachael Nava commended Lloyd for her exceptional leadership. "Cheryl has been called upon to address an unusually high volume of critical operational and policy issues, amplified by the coronavirus pandemic," Nava wrote. "Throughout this extraordinarily challenging time, Cheryl built on her strong relationships with senior administrative and academic leaders across the university and demonstrated exceptional leadership, operational expertise and a strong commitment to serving faculty, staff and retirees, along with campus, medical center and Berkeley Lab colleagues."
About the 2021 LEADERS40 Top CHRO Award
The 2021 Top CHRO Award is curated by a panel of N2Growth team members and other outside advisory members. Recipients are considered based on criteria such as their impact on their industry and in the broader communities they serve and the workforce dynamics, engagement and satisfaction of the organization's employees.